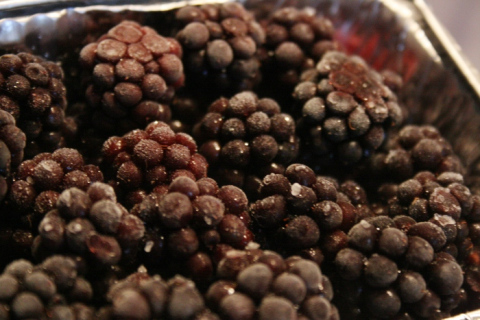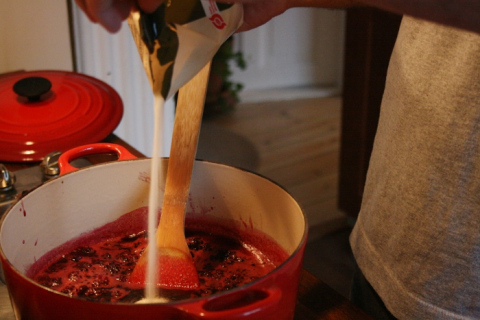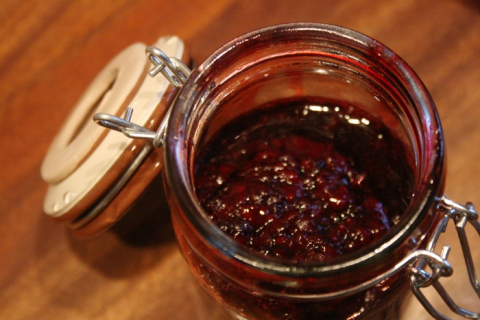 Anders recipe on blackberry jam:
Blackberries,
Sugar,
Brandy,
Lemon juice,
Water,
Boil the berries 10 min. in water and lemon juice, add sugar and boil for another 10 min. put in the brandy and set the whole thing on fire. Stir thoroughly and cool down. Easy huh!
The berries are from Anders parents garden by their house on "Orø", we keep a big bunch of them in our freezer and use them for smoothies and stuff like that.
Ps. Have I got the best blog readers or what? I'm so flattered by all your comments on my previous post; thank you so much!