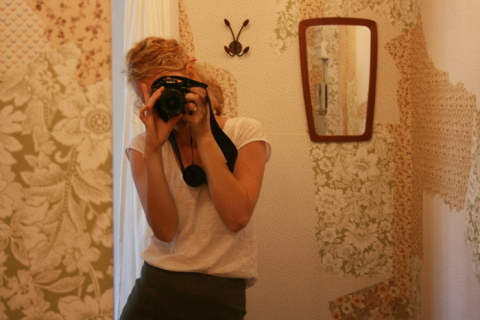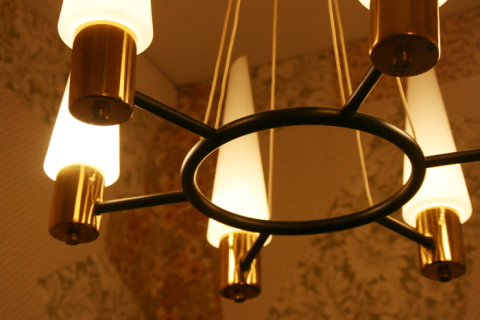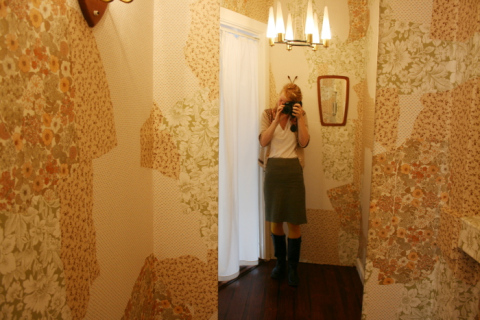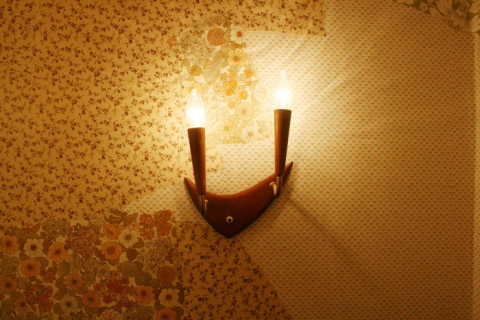 this is the dressing room in my shop… I have just finished the wallpaper-collage-thing going on in there.
When I first opened up the shop I couldn't decide what the walls should look like so I bought all kinds of different vintage wallpaper. You can go here to see what I ended up choosing back then.
I didn't have enough of each pattern to fill up the whole dressing room -that's why I went for patchwork-walls!
Note: A tip for those of  you who might be interrested; this is a shop on Frederiksberg in Copenhagen that stocks authentic wallpapers from the  60ties and 70ties (you have to ask for it, they don't have it in their showroom). I bought mine five years ago, but they might still have some?