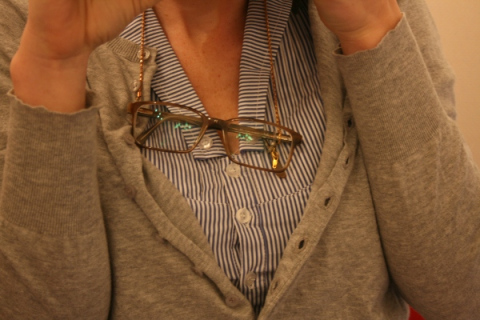 So, this is me today!
The shirt is new -and the eyeglass chain too (my new favorite accessory). I sell them both in my shop -but I haven't made them myself.
-I am still making hairbands every day…  Except for three days last week -I took time to do some summer skirts. -So this week; double up on the hairband production:)
Can you belive it's been over one and a half year since I made the first flower-hairband?
-The skirts turned out pretty great -I'll keep you posted on that.