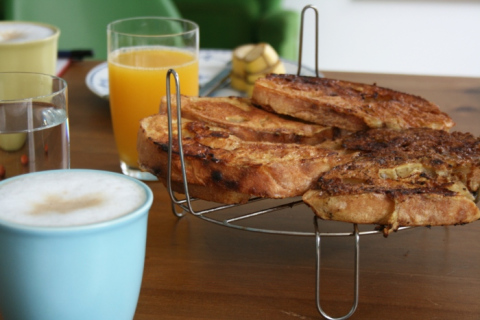 This is not my everyday breakfast, but sometimes Anders makes me some french toasts in the weekends…
I have been cleaning up today, because I'm having the floors of the shop done over the Weekend and by Saturday afternoon I need to have everything removed from the shop, to my very very small stock-room/kitchen in the back.
Right now I can't really imagine how I'll manage to make everything fit in there, but I hope it will work out okay in the end…
Tomorrow I'm gonna do some "before pictures" of the floor and hopefully I'll do the "after pictures" on Tuesday next week.
Oh, by the way Lina gave me this award yesterday and it is my very first time to recive an award -so I must admit I'm pretty damn proud! Thank you Lina.