When I travel around I always bring home new stuff for the shop, sometimes I find cool materials like beads, buttons, ribbons or fabric and sometimes I find scarves, belts, jewellery or things like that. I like to sell items that has a funny story to tell and I have always made an effort to find things that you can't buy any where else -not in Denmark at least:)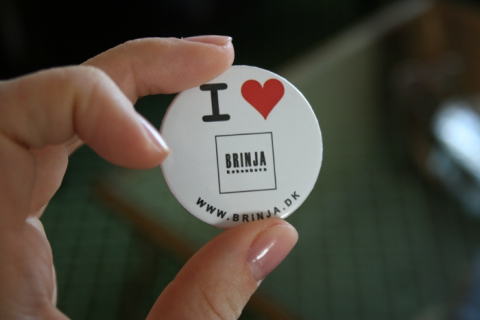 I've had these badges made in a dark underground tunnel by a Warszawa metro station.
It wasen't easy because the staff in this tiny shop could not speak one word english and so far I only know three Polish words (they didn't really work here) so if you think about it, this is a pretty neat result: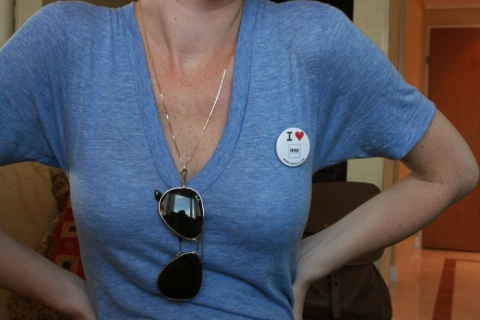 The badges are not sale items but just a little gadget for custumers in the shop.
If you live in Copehagen and want one -just stop by and pick it up! And if you don't live in Copenhagen but really want one, then mail me your name and adress and I'll post one for you.