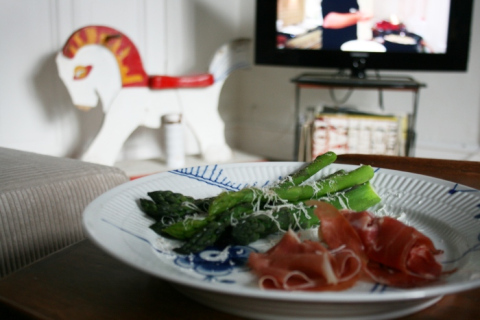 My dad and step mum brought us fresh home-grown asparagus from their house on Samsø, uhhm.
As a kid I was taught not to eat in front of the television, so posting this picture actually makes me a bit ashamed…
Uh, and another thing; as a kid I also used to play with the rocking horse in the background and before me, my mum used to play with it. When I reunited with it recently I was shocked how much smaller it has become during the years… Is it true you get a bit nostalgic when you get kids of your own?  I'm thinking of painting it now -the horse.  New generations new colours right? -any ideas???