This is a tutorial on how to make a plain v-neck t-shirt into a fancy-sailor shirt!
What you need is; a plain shirt,  white cotton ribbon, scissors, needles and a sewing machine.
1. Cut a long piece of ribbon and pin the center of the ribbon to the center of the neck. Then pin it all the way around leaving the two ends to hang down in the front of the shirt.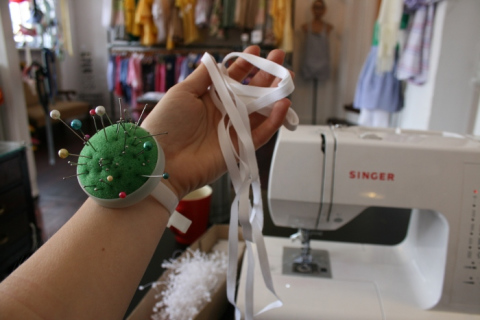 2. Sew with a zig-zag stitch in the center of the ribbon and all around the collar of the shirt.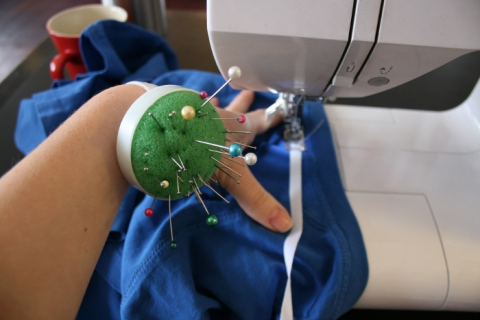 3. tie a knot at the end of the ribbon-straps and make a bow.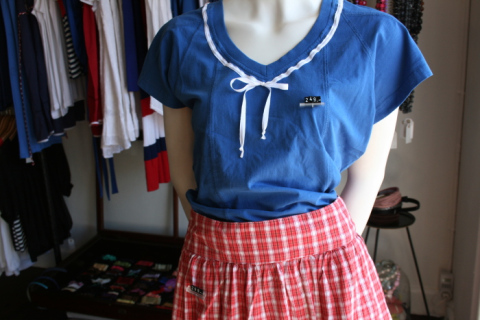 Voilá… Now you have a cool and casual sailor inspired summer look!