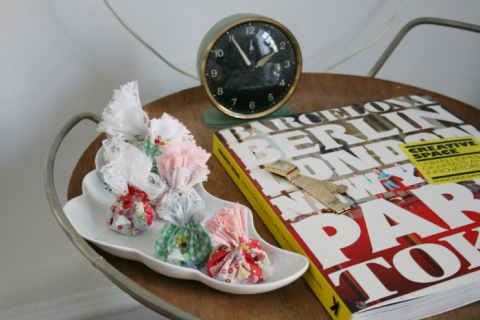 So this is what my lavender project looks like now. They became very girlish and romantic witch wasn't really the intention at first. Anyway here they are…
I will get back to your comments tomorrow!
PS. I have been so inspired by Gabbi who sometimes makes these cute little hearts ♥  – So I have been searching the net a bit to find out how to make them and you know what; it is very simple: hold down the alt key and the 3 key. not the 3 key at the top of the keyboard, -the 3 key on the right of the keyboard… Ta daa ♥ ♥ ♥ cute little heats….  Thank you Gabbi!