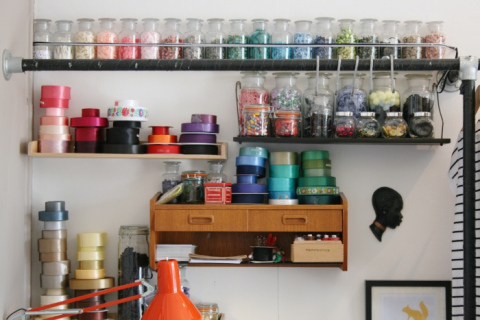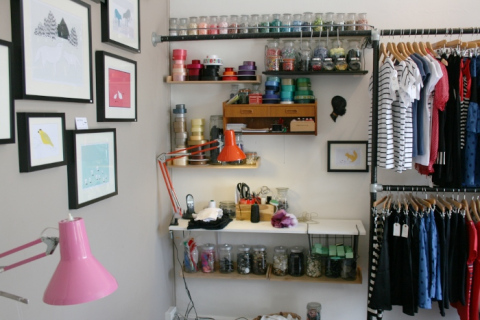 My home-office post the other day was very popular -So I thought you might like this… It's a peek at a corner of my shop where I keep some of the materials I use when I sew.
unfortunately I don't always feel like I have a enough work space in the shop (besides I get disrupted all the time:), so once in a while I bring home a lot of stuff and fill up our entire apartment with machines, patterns and materials… I like those days!
-I dream of some day to live in a big house somewhere quiet and with a lot of space, space to sew, space to paint, space for building projects, space for hammocks, space enough to build secret caves in the trees, space for hens, space for my own kitchen garden and maybe even space for a dog or two (although dogs usually scare me to death).  -In my dreams this is perfect! -In reality I'm not sure I would be able to adjust. I'm a city girl and have been so all my live…Well I'll never know if I never try -some day I have to give it a go!