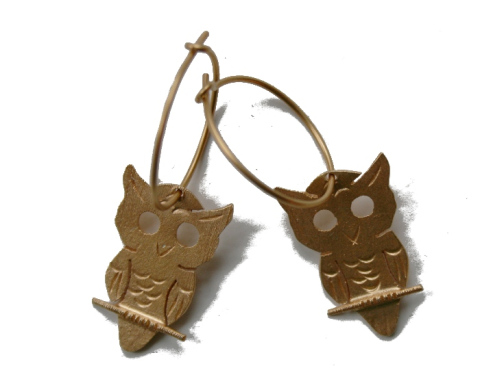 The bird earrings I made a while back has been real popular,  so now I have made owls too! -And I have made both birds in silver and in gold.
Still doing progress in the web-shop department, but not quite there yet! I'm also hoping for my new shop-home-page to be ready soon.
Ps. I'm very honoured by all your sweet comments in my last post, thank you so much!