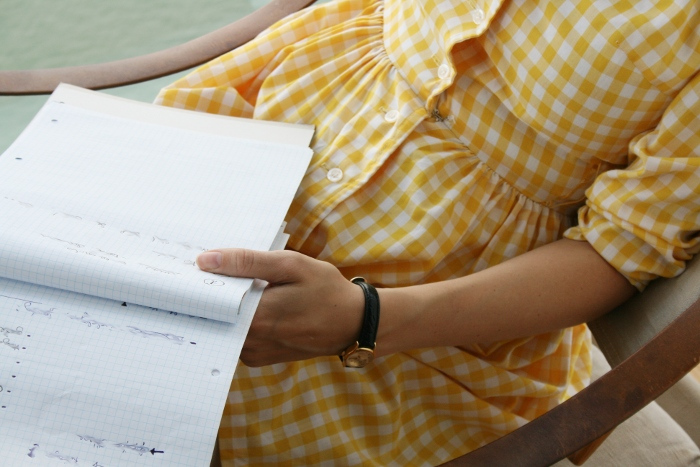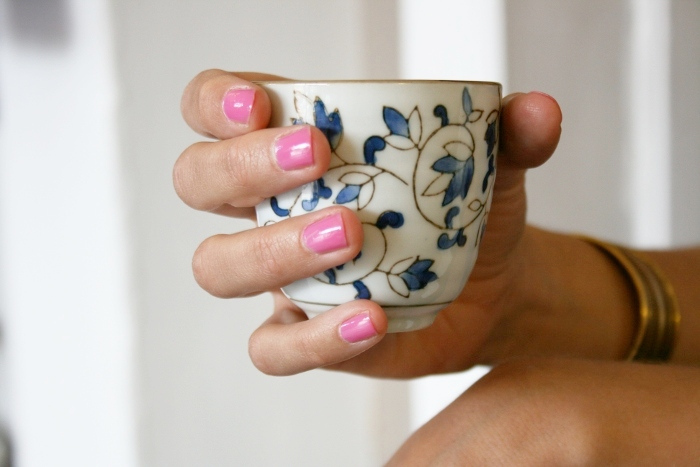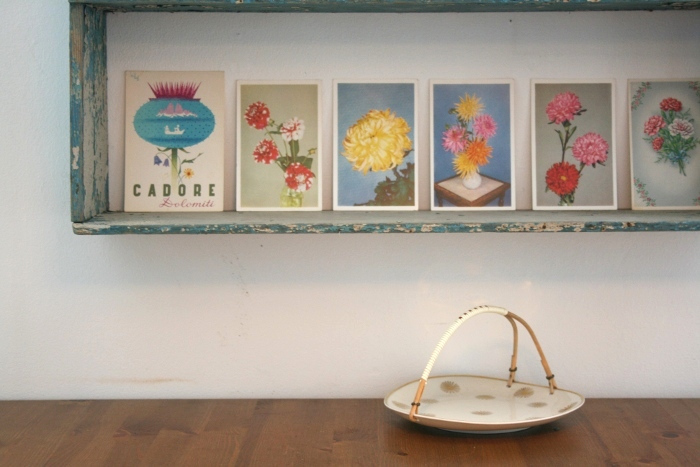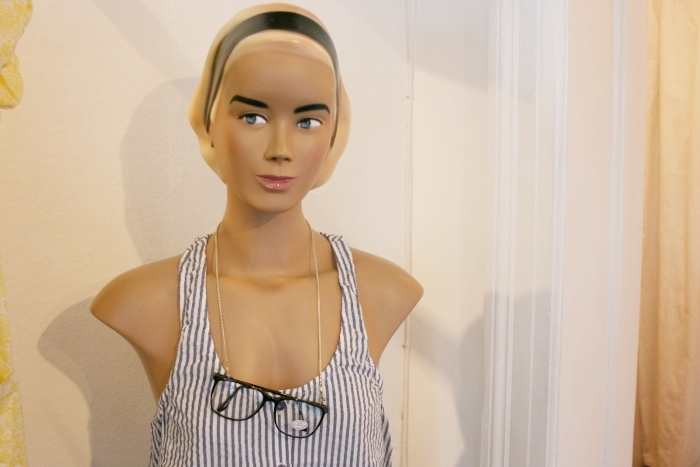 1: My sister Sigga wearing a fabulous vintage summer dress.
2: My girlfriend Sara drinking tea and wearing pretty chewing gum-pink nail polish.
3: An old shelf above my dining room table and postcards from the 60ties. I found shelf+postcards on a flea marked last week.
4: A member of the "Brinja Kbh" staff, I call her Betina! Mostly she just stands there… posing.