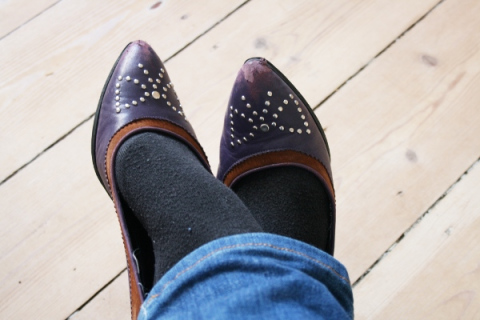 Yubii yubii yay! -the sky is bright and shiny and I'm gonna wear my purple shoes for the first time this year…
Even though Anders isen't  going to work today he got out of bed early and made me a big breakfast and I have spend my morning eating and doing some planning for next week.
Gotta go -see you later!