Inspired by Mortens comment about breakfast. I made a smoothie this morning.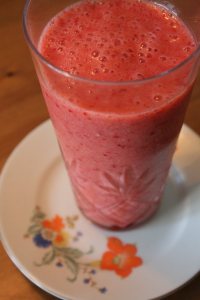 A banana, a peach, some frosen raspberry and fresh orange juice.
It turned out very good. But I was hungry. So I had a cup of coffee and some bread as well.
Tomorrow I am gonna have oatmeal.