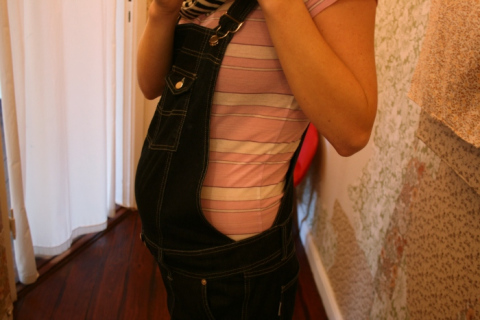 I'm really taking advantage of not having to take pictures of what I wear every day any more… I have lived in these jeans for over a week now! -and the sad thing is, I don't even fell like wearing any thing else.
It's not that my stomach is that big yet (actually nobody who doesn't already know I'm pregnant have noticed anything) but these pants are just so so comfy. My little stomach does already feel gigantic to me though :)… Well, I guess this one picture counts for an "What I wore this week" update…
Have to go now -I'll get back to comment answering tomorrow.