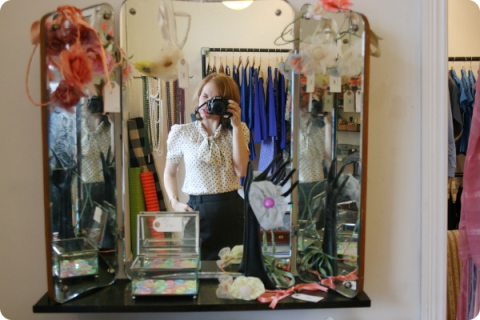 So the "Lea Bolvig" exhibition in the shop is tomorrow and I'm getting pretty excited here:) I'm sure it will be a whole lot of fun!
For those of you who can't be there, I promise to report the event in pictures one of the following days.
I turned 26 yesterday and Anders brought cake when he came to the shop.  We had a sushi-picnic on the floor after closing hour and then a theatre date.
Lucky lucky me:)