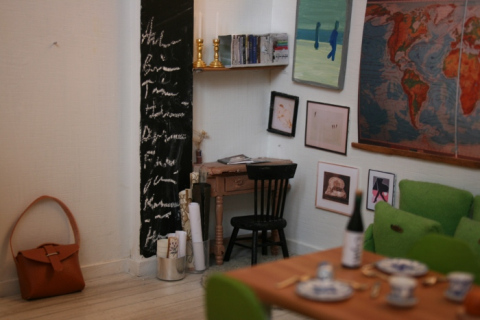 The miniature-blackboard-wall is new. I think you've seen the rest before.
I did some unintentional moving around the furnitures (real life! -not mini-world) again last Weekend -I never plan to do so, but it seems to happen pretty often anyway :) -All I intended to do was move a single painting or something like that -then the next thing I know everything around it looks a bit wrong and of course I have to move that to.
Anders usually comes home laughing and shaking his head at all these silly projects I've got going. -Unfortunately now I have to ask him for help, after being pregnant and therefore not allowed to lift heavy furniture…
Anyway, the point is; I have new work to do in the miniature home.
Happy Thursday everyone!