This toy is old; I'm not sure how old but I remember it being old when I was a child -so now it must be… older! My dad gave it to me yesterday.
He is so cool this bartender, he can roll his eyes, get red in his face and shake cocktails at the same time! That is if you treat him with the right (and very old fashioned) batteries. Unfortunately  I haven't got any…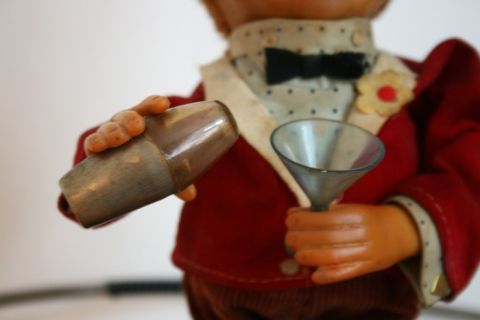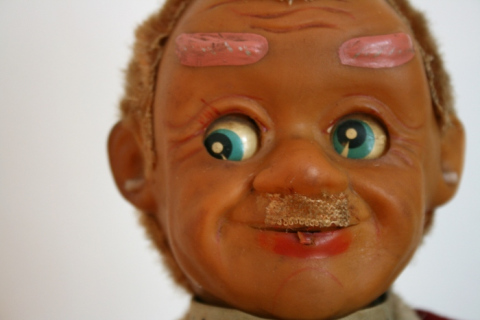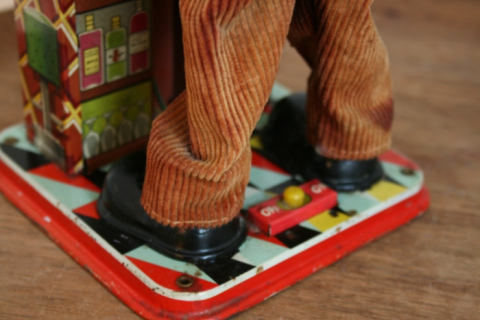 This little guy has now got  a very fancy place on my bookshelf.