Speeking of interior and design, I found some pretty cool pictures on this site, Thelselby.
I'm going to spend the next couple of days far away from computers and internet access.  What a handicap! Well, still got the camera.
Here is a picture of a green "Brinja" Hairband posing in the latest issue of the danish magazine Bazar.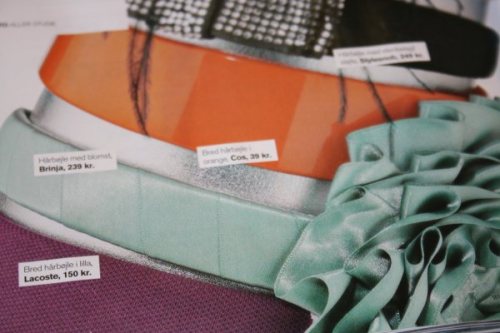 Have a great weekend everyone!