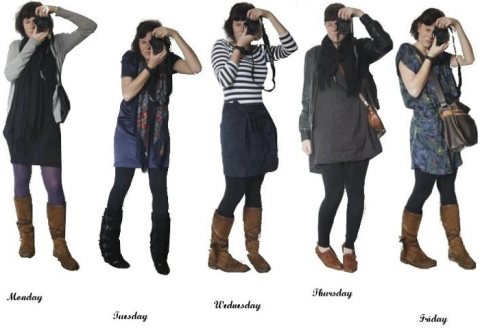 This is Brit from Belgium, she is a blog-buddy of mine!
I think she did a great job here, don't you?  The striped-Wednesday-look is my favourite.
Check out Brits blog; Lot like average!
I do have some fashion-contestants in line now, but still; if  any of you guys out there (old or young, thick or thin) are interested, send me an e-mail and let me know!