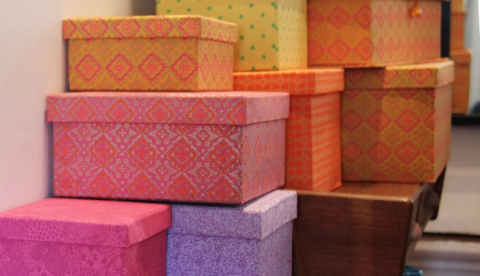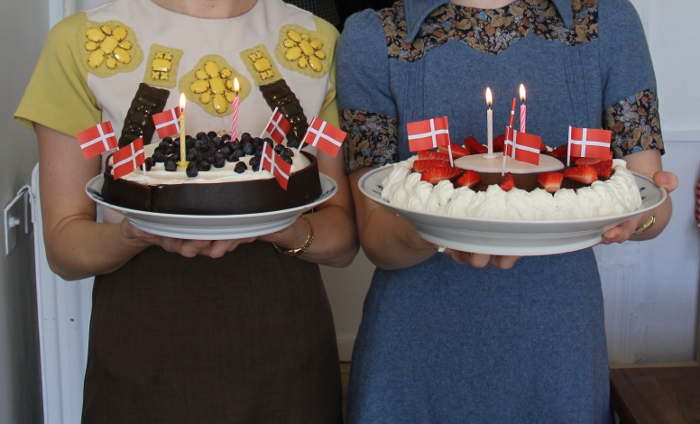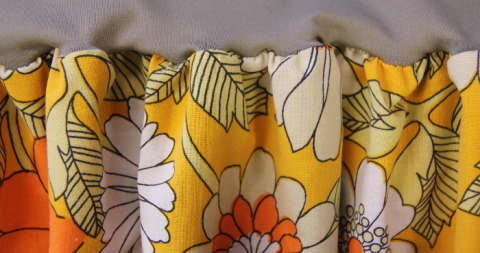 1: Boxes in the shop.
2: We are all about the birthdays in our family these days; yesterday was cousin Aprils first birthday, and today is my sister Siggas birthday. HURRAY HURRAY HURRAY!!! (on the picture; cakes from Viljas party last Sunday)
3: A skirt I made for the shop a few days ago.