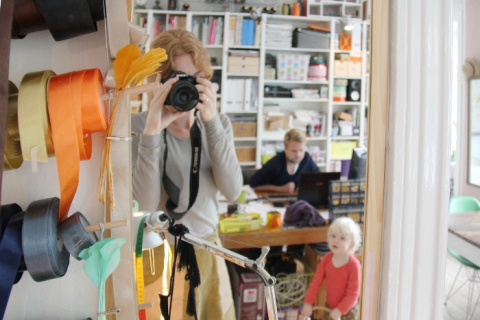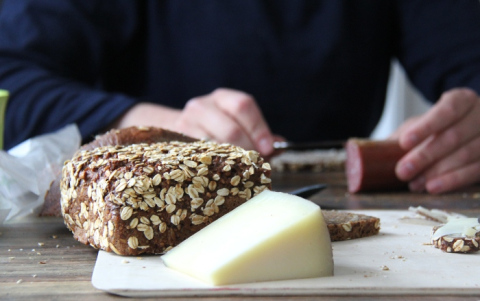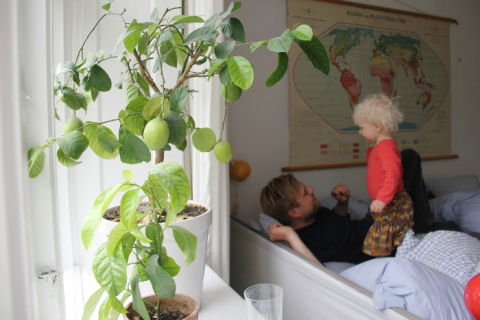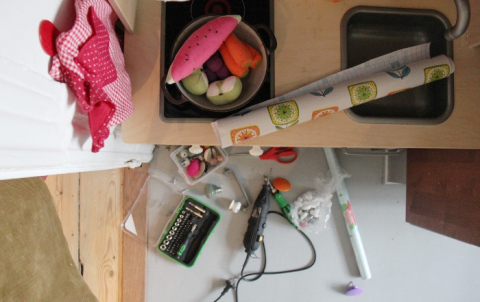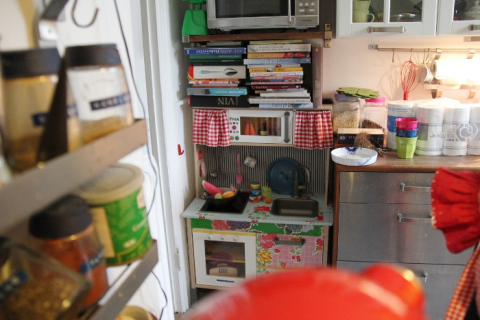 1: The three of us in our new home-workplace.
2: Manchego cheese and rye bread.
3: Anders is growing a lemon-tree-garden in our bedroom (has been doing so for several yeas now)
4: Me doing small changes in Viljas little kitchen. New knobs and sticky paper surfaces.
5: Viljas kitchen.