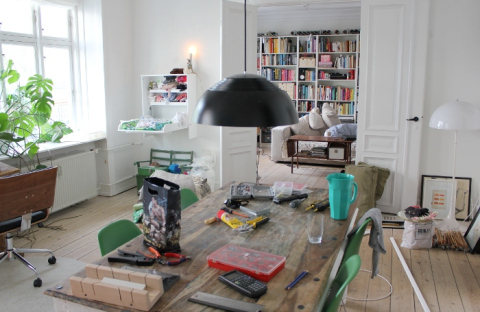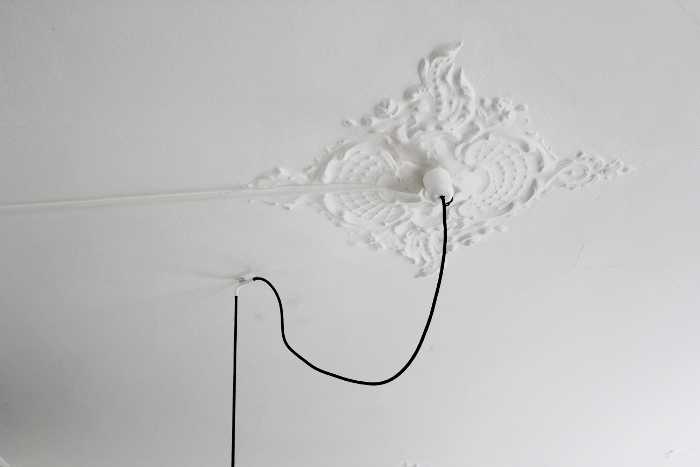 For the first time I installed a lamp from drilling the hole in ceiling to do all the rewiring. It's part of a big, much needed, refurbishment of our apartment we've wanted to do in a long time ever since I got pregnant, we're going from a two to three home!
Beside the lamp our bedroom, wardrobe, living room is a part of the renovation and Anders and I are spackling cracks and holes,  painting, building a bookcase and so on.
In addition, I can do it all over in the mini home, keep you posted.