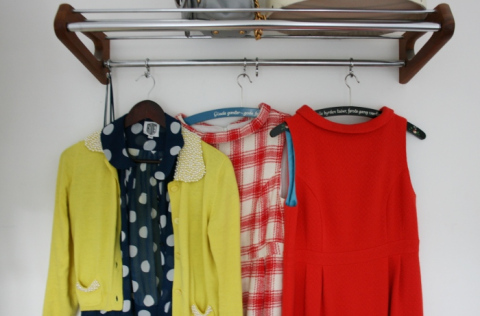 Copenhagen fashion week is coming up and my friend Gitte is the first prize winner of this competition -she choose me to be 'the friend to come along' so tomorrow we're going to be fashionistas for a day -how cool is that?
It will be the first time for me to be away from Vilja for more than just a couple of hours and I'm sure I'll miss her like crazy but right now a girls day out is just what I need…Yay!
Pictures are from my bedroom -most of the dresses are not really suitable for breast-feeding. So until then they just hang around and look pretty.