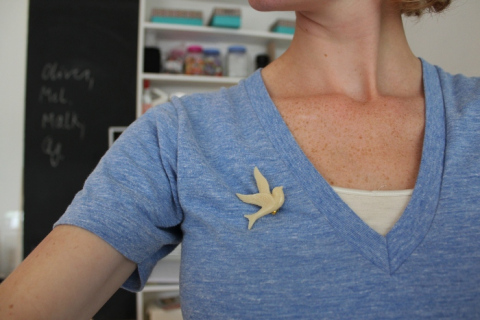 What am I thinking? I can't relaunch the webshop without a give-away…
Here it is! Two brooches, two winners.
Leave a comment below and I'll make Anders choose the winners by Friday.
I'm honoured to already have received quite a few orders in the shop -yay! They'll be on their way first thing tomorrow morning. Thanks.