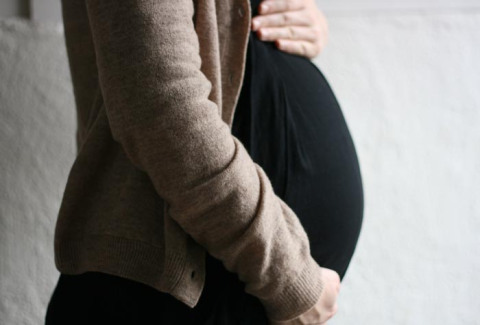 Two of my very favourite people in the whole world is having a baby!!!

Granny O has been knitting tinysize clothes again. And Lea and I have been eating cakes, talking about babies and sewn buttons in the tiny clothes.
My troubled-winter-thoughts doesn't seem important at all, when I think of this little person waiting to come out and how lucky I am to be part of  something so huge and so wonderful.