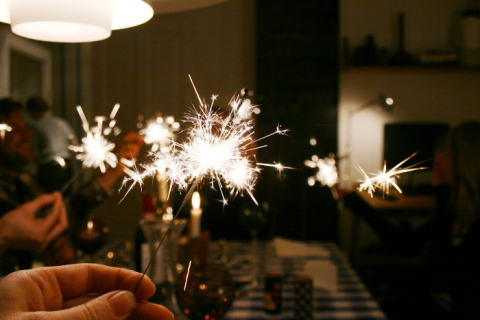 I have not forgotten about you, but there has been many other thing on my mind lately.
I was really suppose to just relax at home this week, but after doing that for a couple of hours, I got bored and felt like doing something.  So I have been sewing a bunch of  "Spring-stuff" for the shop; pillows, skirts, dresses and some toys. I have also made new necklaces and spend a whole day searching for just the right materials for future projects.
Then there was New year's eve; Anders made a brilliant dinner and we had guests, music and lots of fun…
I'm looking forward to get some more blogging done and to go to work tomorrow, after all these holidays it'll be nice to get back into a more steady routine again.
See you soon… -B