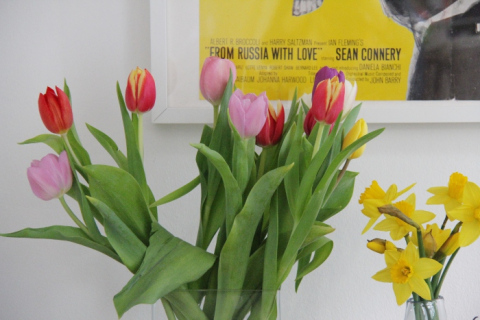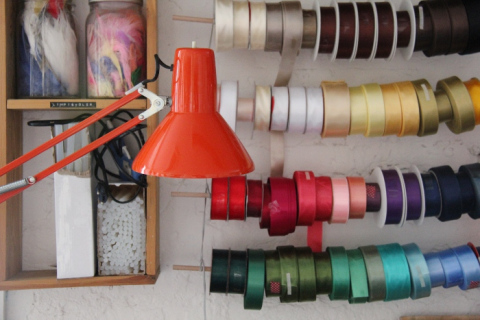 I have missed blogging. Although I am sure a break was good for me.
It's difficult sometimes to fit into a daily life all the things I would like to do. Even though Anders and I have been parents for almost a year now, we are still trying to adjust to new routines. I very often find myself wishing days were a lot longer.
Anyway I'm back and I'm glad I am.
Picture 1: Flowers from Lea; to remind me Spring is here.
Picture 2: A sneak peak at the workshop.