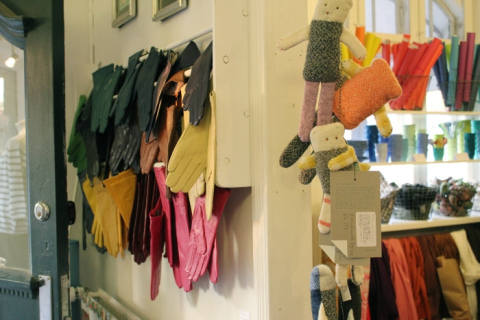 I have been spending a lot of time in the shop the last couple of days organising, redecorating and displaying new fall stuff. Time just flies by when I'm in there.
Amongst many other things I have new leather gloves, scarves and hats available in a rainbow of colours.
Remember the post about teddybears from Ratzer a little while ago? well there's a new blog in town by Tina Ratzer!