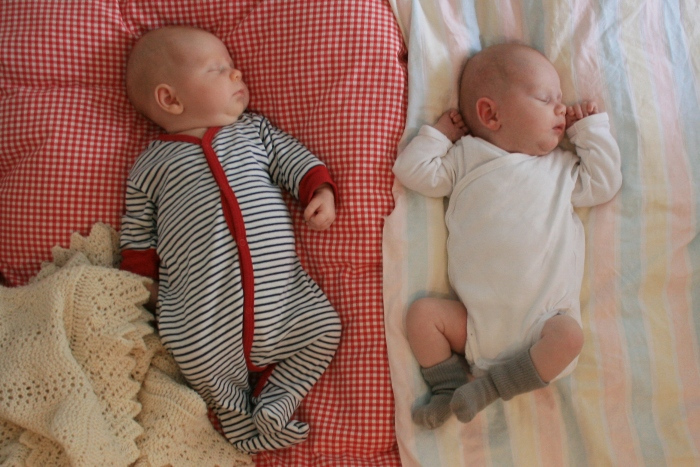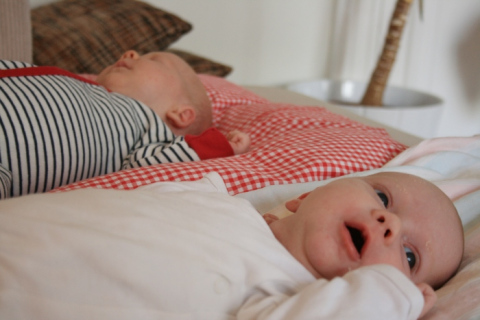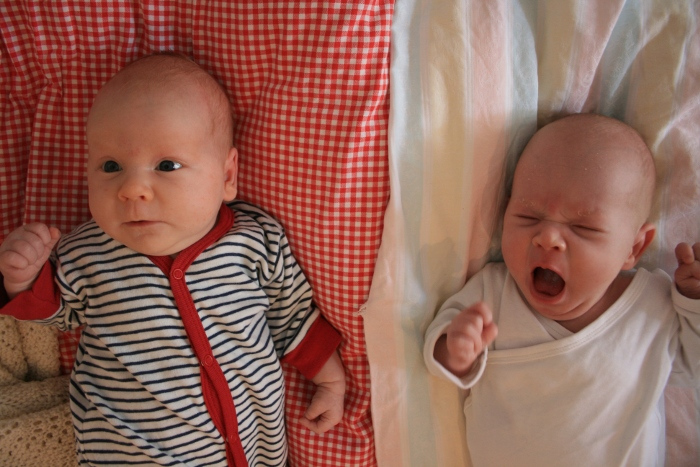 Hihi… I'm glad to hear you like baby posts because I have so many pictures to show you.
Once again here are the two little cousins Vilja (to the left) and Paisley.
Note: My shop is still open every day, I have four wonderful girls hired to take care of it for me. One of these girls I even met though blog-world, pretty web2.0-cool huh? Go see Linda's blog here! Malene who made a pretty fabulous fashion post a while back is also one of the girls.