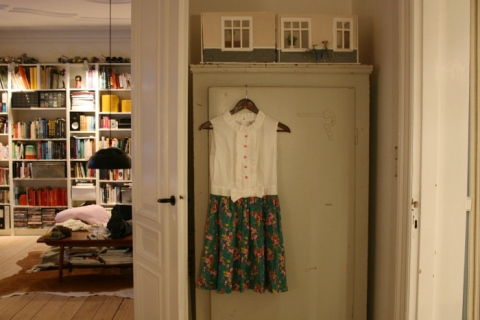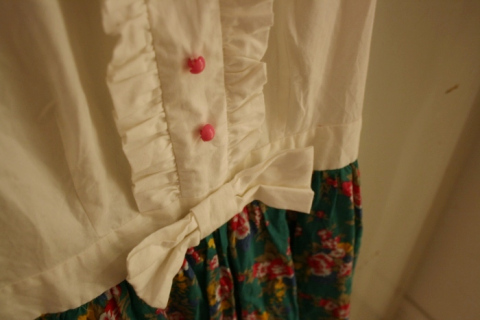 Maternity time is not financially beneficial when being  self-employed like I am. Therefore I really shouldn't spend money shopping. But when I saw the last minute sale at my sisters shop yesterday I couldn't resist. 'Rude' had a three-pieces-of-clothes-for-300kr-sale (40euro) and I bought two pretty flowered dresses plus a very cool chanel-looking cardigan.
Now I've made made myself a promise that I wont spend money shopping for a long time forward -and the good news is; I can't imagine I'll have time for things like that anyway.
ps: Udsalget er i 'Rude' på Frederiksborggade, og varer til lørdag d. 27, hvis der skulle være nogen der blev fristet.