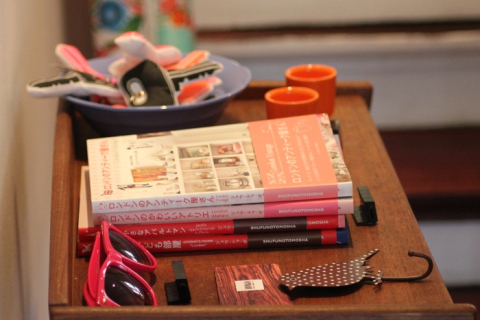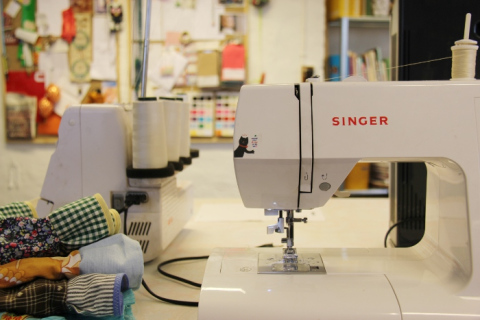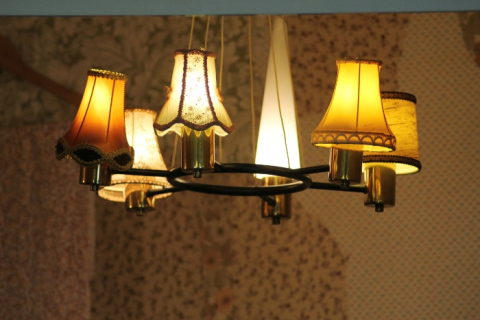 I am going to post pictures from the shop for the next couple of days, it's been a while now and in the meantime lots and lots of new stuff has arrived. I have not yet had time to fully observe all the new items. It's not quite the same when I'm no longer behind the counter every day. Now I just stop by for a visit whenever Vilja is up for it!
I still sell clothes too but it doesn't look as pretty on pictures as the interior stuff do.
The old lampshades are found on flea markets during summer. It brings new life for an old lamp in the fitting room.
The wallpaper with brown flowers is new too. Not new new, it's from the 60 's -but new in the shop.