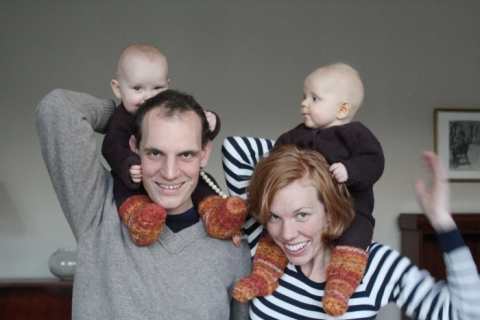 This is Uncle Niller (my brother)  with April plus Vilja and I.
Viljas first teeths are peeping out these days and she's not very pleased with it. With Anders back at work and a baby in need of much attention, my blogging time is scarce. But weekend time is here and I'm happy. So so happy.
Ps. This is definitely a grandma worthy photo right?