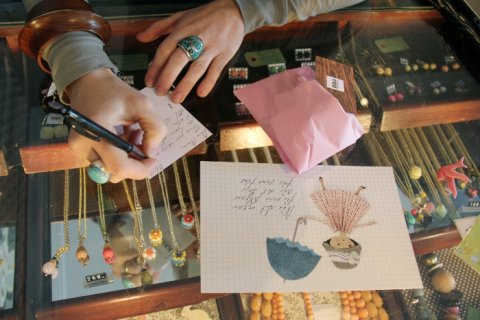 I am so happy my new webshop is already working. The first few orders popped in today and while I was wrapping them up in the shop my sister dropped by. She took the picture and said: Blog about this!
To tell you the truth, I have felt a bit of a distance to my blog lately. You might have noticed?
All of a sudden I think stage-fright got me… You are so many readers now…. which when I think too much about it, makes me way to self-critical and insecure….
But I really like bogging and I like you guys! So all that self-criticism have to go. I will do my very best to put it aside and I will 'be back'