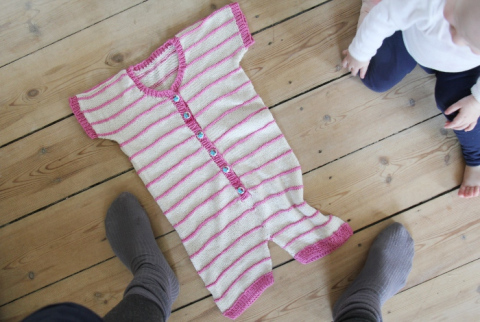 There was a stack of beautiful handknitted clothes at my parents house on Samsø, just waiting to be picked up. ´Granny O ´ has been knitting clothes for Vilja and cousin April since before they where even born.
I love love love it!
She knits all kind of different things; cardigans, vests, hats and suits -like this one. But she never knits the same thing twice. So when Sigga and I get a pile of beautiful new clothing, we divide it into Vilja and April piles.
This suit had Vilja wridden all over it! (The buttons are from my shop)