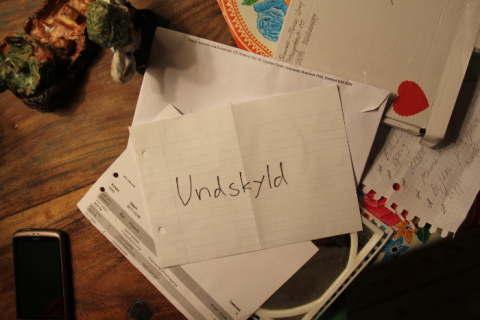 I was happily surprised to find this sorry-note plus a jacket that had disappeared from my shop yesterday ("undskyld" means sorry in Danish). It was neatly placed on the doorknob of my shop this morning. I keep saying that I have the best costumers in town, apparently I have the best shoplifters too!
Don't you just love  how little things like this can make everyday life seem much more interesting?
By the way under the note is a present I received today, more about that later.