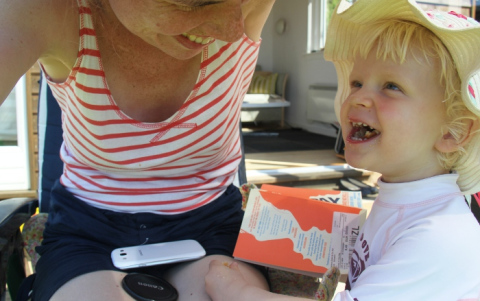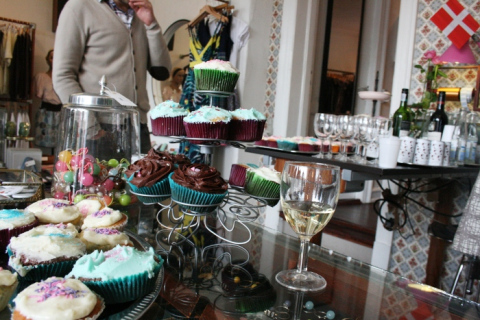 I have had the best day ever! On the top picture are three of  'my girls' Malene to the left, Linda in between and Sara to the right. They arranged the shops birthday party, made cupcakes and took care of everything. All I had to do was be there and have fun -and so I did!
Also; I got a most exciting surprise package from Poland in the mail today!  I can't wait to show you what was in it… (It's right next to Sara's arm on the first picture!)
Sleep tight, and see you soon.