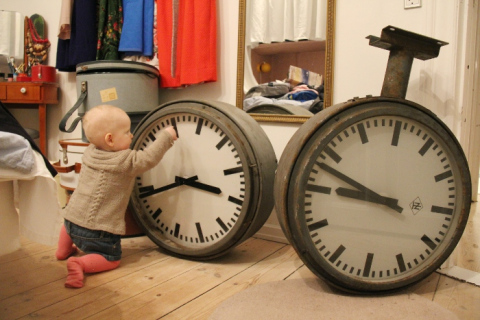 The clocks at the Danish train stations are being replaced at the moment.
Yesterday Anders and I got our hands on these two. You would be amazed by how many people shoved up to buy them. We were in a Loooooong line (luckily in-front).
They are not in a good and functional condition at the moment, but I'm planning to (hopefully) make them work and install light inside them.
What do you think? -and by any chance; does anyone here know how to fix clocks like these?