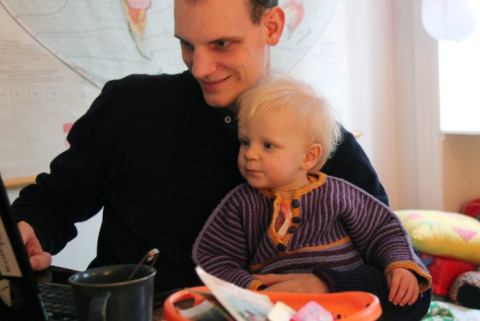 I was asked by someone to do a portrait of our little family a while ago.
Anders and I are blurry because a second before 'click' we threw ourself into the picture… I have some unblurry ones too, but I didn't want to take the magic out of the 'real' portrait by posting it on the blog before I gave it away.
It's not difficult for the camera to get Vilja's attention. When the self-timer is on a tiny light is blinking and she is FASCINATED by things that lights. I'm starting to suspect she could be an excellent electrician some day.