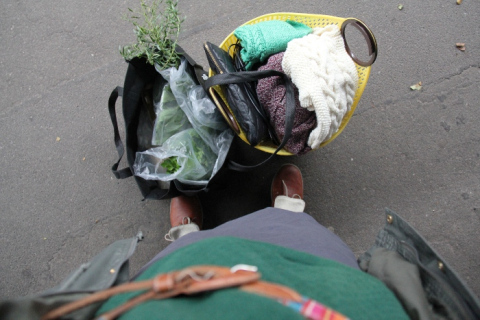 From my parents garden: tomatoes, beetroot, parsley, thyme, salvia, squash, tarragon and 12 freshly laid eggs.
From the local dairy : cheese and cream.
And fanallly: two beautiful hand knitted (by 'Granny O') wool jackets, a green dress and a vest for Vilja and cousin April.
I should really go to Samsø more often don't you think?