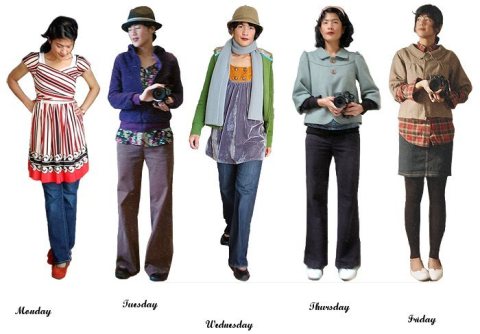 This is Katrina from Millbrae, California. She hosts the very pretty blog Pugly Pixel and when I recently discovered her blog I instantly fell in love with her style .
Katrina is a tomboy by heart, greatly inspired by menswear, but  she like's to wear such pieces balanced by some feminine detail (ie. a pearl bracelet, floral earrings, red lipstick, or a satin pink headband…). Katrina's first style influence was Andie (played by Molly Ringwald) in Pretty in Pink and her ultimate fashion icons are Katharine Hepburn and Diane Keaton.
I know I can't keep saying this; but I really think this is one of the best fashion-weeks I've shown you.