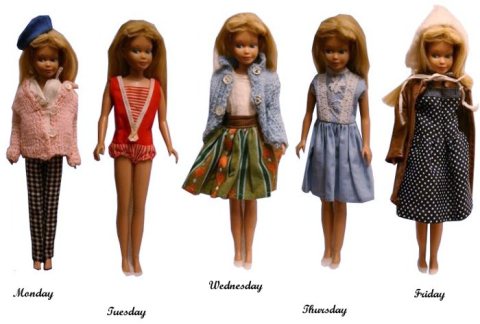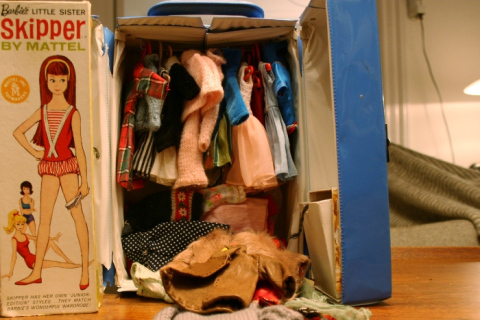 Skipper is Barbie's little sister she lives in a pretty case on my bookshelf. She was born in 1963 and used to belong to my dad's younger siblings. My sister and I have been playing with Skipper (and her twin sister) every Sunday when we were kids visiting our grandma and grandpas place.  And after my grandparents died some years ago Skipper mowed into our house.
She has got fabulous taste and one of the most brilliant things about her wardrobe is that my dad designed and sewed part of it as a kid -I must have inherited my sewing skills from him.
The knitted cardigans are done by my grandma, but I'm pretty sure my dad made the Friday-skin coat plus a few other things not shown here.