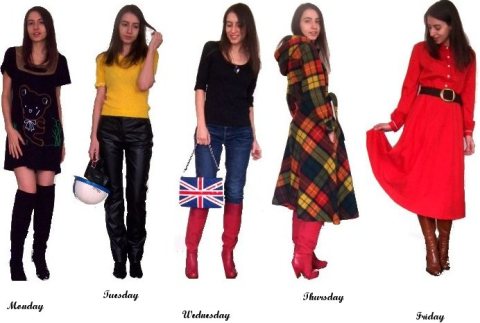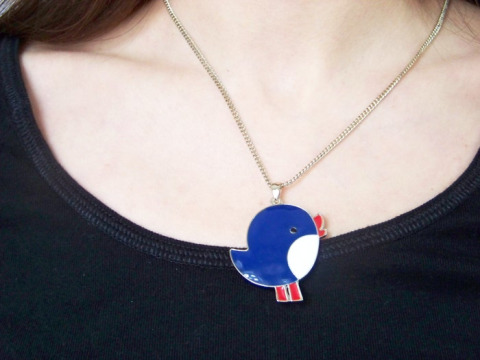 There are many reasons why I like this fashion-week. First of all I love how Stéphanie's style is so  bold and confident . I like how the Tuesday-helmet brings story and rughness into the week and last but not least  I love the combination of long brown hair and the colour red :) -this is probably because I can't pull it of with my colours at all.
Stéphanie is inspired by the sixties and seventies and a big fan of vintage items. Her favourite fashion icon is Jane Birkin. She creates her own bags and jewelry to match her clothes, cool!
Stéphanie is from france and has this very pretty blog: Le blog de Stéphanie!